---

---
Booking Info
My aim is to make it easy for venues to fill the remainder of the dates that have not yet booked through the end of 2020.
Last updated February 11th, 2020
The Following DATEs Below & All Thursdays are Already Booked and no longer available.
Dates are filling up quickly so please book as early as possible.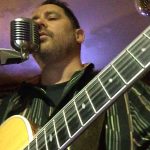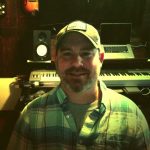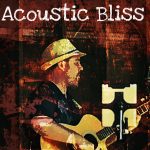 Please Select any dates except the Ones Listed below.
January 3, 2020 6:00 pm – January 3, 2020 10:00 pm
January 11, 2020 6:00 pm – January 11, 2020 9:00 pm
January 24, 2020 6:00 pm – January 24, 2020 9:00 pm
January 31, 2020 7:00 pm – January 31, 2020 9:00 pm
February 7, 2020 6:00 pm – February 7, 2020 9:00 pm
February 15, 2020 7:00 pm – February 15, 2020 9:00 pm
February 21st, 2020 7:00 pm – February 21, 2020 9:00 pm
February 22 2020 8:00 pm – February 22 2020 11:00 pm
February 28, 2020 7:00 pm – February 28, 2020 10:00 pm
March 6, 2020 6:00 pm – March 6, 2020 10:00 pm
March 7, 2020 8:00 pm – March 7, 2020 11:00 pm
March 21, 2020 7:00 pm – March 21, 2020 9:00 pm
March 27, 2020 7:00 pm – March 27, 2020 10:00 pm
April 3, 2020 6:00 pm – April 3, 2020 9:00 pm
April 4 2020 8:00 pm – April 4 2020 11:00pm
April 11, 2020 7:00 pm – April 11, 2020 9:00 pm
April 18, 2020 7:00 pm – April 18, 2020 9:00 pm
April 24, 2020 7:00 pm – April 24, 2020 10:00 pm
May 2, 2020 8:00 pm – May 2, 2020 11:00 pm
May 9th, 2020 6-10 PM
May 16, 2020 7:00 pm – May 16, 2020 10:00 pm
May 22, 2020 5:00 pm – May 22, 2020 7:00 pm
May 29, 2020 6:00 pm – May 29, 2020 9:00 pm
May 31, 2020 12:30 pm – May 31, 2020 5:00 pm
June 5, 2020 7:00 pm – June 5, 2020 10:00 pm
June 19, 2020 5:00 pm – June 19, 2020 8:00 pm
June 27, 2020 6:00 pm – June 27, 2020 9:00 pm
July 5, 2020 12:30 pm – July 5, 2020 5:00 pm
July 17, 2020 5:00 pm – July 17, 2020 7:00 pm
July 24, 2020 6:00 pm – July 24, 2020 9:00 pm
August 16, 2020 12:30 pm – August 16, 2020 5:00 pm
August 21, 2020 6:00 pm – August 21, 2020 9:00 pm
September 5, 2020 12:30 pm – September 5, 2020 5:00 pm
September 26, 2020 8:00 pm – September 26, 2020 11:00 pm
October 23, 2020 6:00 pm – October 23, 2020 9:00 pm
November 14, 2020 8:00 pm – November 14, 2020 11:00 pm
December 18, 2020 6:00 pm – December 18, 2020 9:00 pm
please send all booking REQUESTS or questions to :
booking@jeremiahwilliamsmusic.com