"one Awesome Musician"
– The Forwardian Press
Multi-Genre Guitarist/Singer
Jeremiah Williams has been a musician for over 25 years. He began studying the violin when he was 12 and picked up the guitar as his main instrument a few years later.
He is both formally musically educated and self-taught. With many years of one-on-one lessons behind him he has put at least 10,000 hours with the instrument.
He received a Bachelor of Music with high honors in Commercial Music at Kutztown University of Pennsylvania.
Jeremiah Williams received his Master of Fine Arts in Music Composition from the Vermont College of Fine Art.
He performs regularly at venues in Pennsylvania, the Pocono Mountains, Lehigh Valley, New Jersey, Lake Harmony, Lake Wallenpaupack and as far north as Vermont.
His skill has taken him to national venues and plans to tour Europe when the time is right. He is available for hire for your club, restaurant, bar, wedding, event, or party.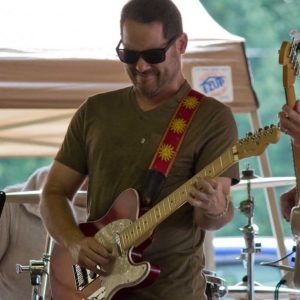 Solo / Duo / COmmercial / Acoustic / Band / Blues / Rock / Covers & more
Jeremiah's projects
Holding out for some new exciting tunes at your venue? Let Jeremiah Williams spice up your next event and have your audience singing, dancing, and hanging on for more.
SOLO – Jeremiah plays his guitar and sings for larger to smaller audiences and even a more intimate setting as a solo artist called "Acoustic Bliss". Using his vast knowledge of Music Theory, guitar styles and vocal techniques he weaves a web of intricate harmonies and creates an ambiance of bliss where any audience will have an unforgettable experience.
DUO- In his Duo, he performs with a bass player, second guitarist, or percussionist conjuring up deep and soulful rhythmic sounds with a medium energy level.
COMMERCIAL BAND- In this high energy party band called "Ricochet", Jeremiah chooses songs from mainstream pop-culture and plays a fusion of rock, blues, and jazz from every decade.
BLUES BAND- In this setting Jeremiah, otherwise known as The Blues Dude, is recognized by the Blues community for his blues improvisational styles based in the roots of Blues music. From the 1940's Wille Dixon, to the clever styles of Robben Ford and many others the Blues Dude and Friends are a great way to inspire a party and create lasting memories.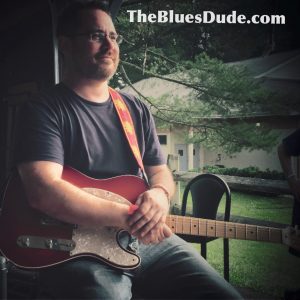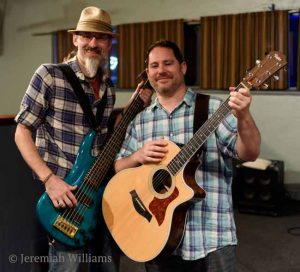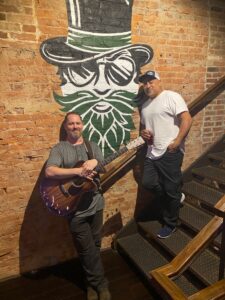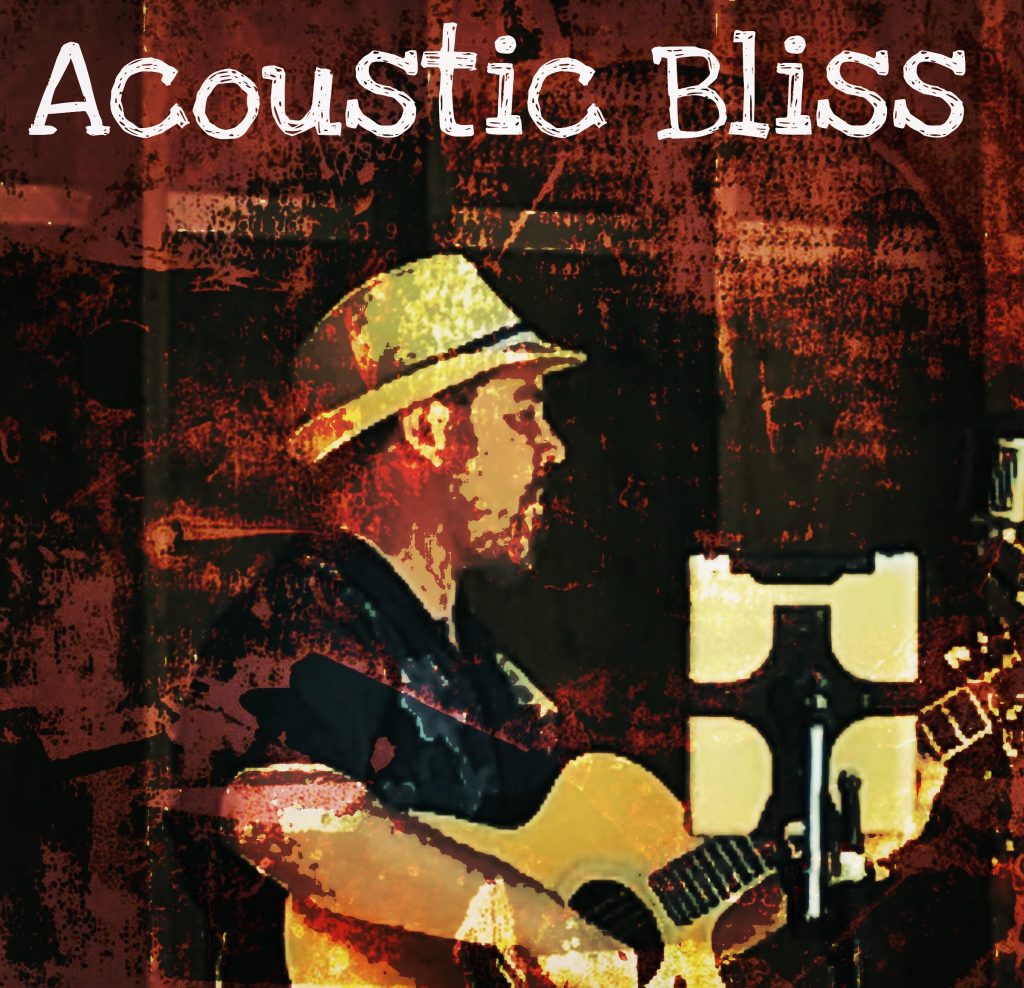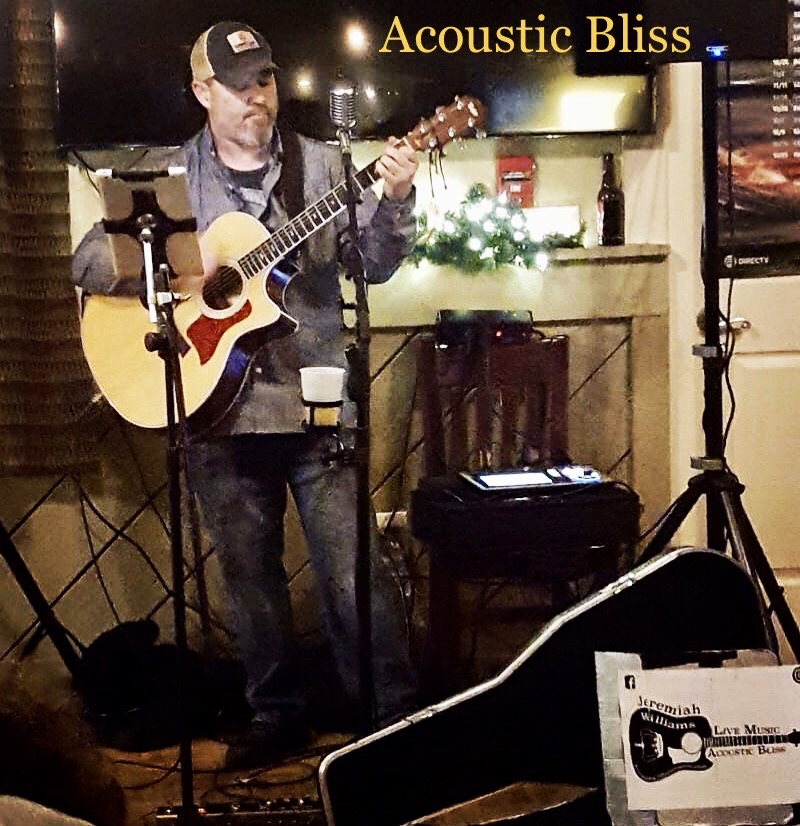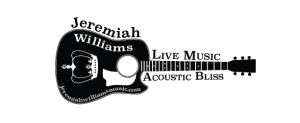 Acoustic Bliss – SOlo ACT
Is Acoustic Bliss right for my event?
Jeremiah Performs his solo arrangements with the audience in mind. He uses a looper pedal to play the familiar melodies and hooks while improvising and singing.
His setlist includes many familiar pop songs, classic rock, blues, jazz and deep cuts from each decade. Because his repertoire spans many genres of evergreen music, there is something for everyone to enjoy regardless of age or musical taste. He plays it all.
Some of the artists that have inspired the soul:
Tom Petty
Red Hot Chili Peppers
Ray Charles
The Beatles
Fleetwood Mac
The Cure
Zac Brown Band
Bill Withers
Van Morrison
Ray LaMontagne
R.E.M.
Ed Sheeran
Pat Martino
Jim Hall
Pearl Jam
Billy Joel
Jorma Kaukonen
John Mayer
Cindy Lauper
City & Colour
U2
Coldplay
Cat Stevens
Many More